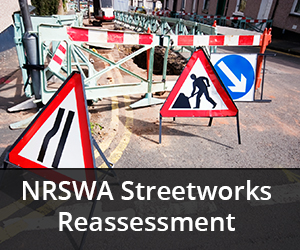 My NRSWA Street works card has expired, what do I do?
My NRSWA Street works card is about to expire?
My NRSWA street works card is out of date?
Do any of the above apply to you?
You will need to complete a NRSWA Re Assessment training course. You have 6 months around the expiry date of the card to complete this. So you can start your course up to six months prior to the expiry date, we recommend completing your course no later than 3 months after your expiry date in order to make sure all the paper work is sorted in plenty of time. You will need to sit an exam paper for every unit which you have previously completed. The exam paper is a 10 question multiple choice question paper which you have 30 minutes to complete. We have two options when it comes to the Re Assessment, we offer a 1 day refresher and then you sit the exams on the second day. Or you can just go on the exam day if you do not want to complete the refresher training. Obviously regulations do change over the years so we do recommend that delegates go on the refresher day to get back up to date with current requirements.
We have centres UK wide so you are never too far away from a training centre. Prices and dates do vary at each location, so it is best to check on the website as to current availability. Or you can give us a call and have a chat to the training team who will send over details. Alternatively if you don't want to talk to us you can chat to Marvin the duck on our main training website www.projss.co.uk
If you have any questions or need any further information please do not hesitate to contact us.
Kind Regards,