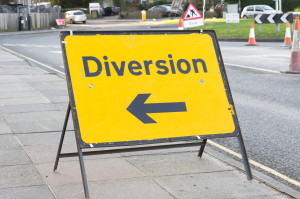 HELP! I've lost my NRSWA street works card?!
If this is your problem, as long as your card is still in date all that you have to do is phone SCOTVEC (the people who issue the card) and get it reissued. Their number is 0845 270 2720.
Has your card expired?
If you have lost your card but it has expired i.e you have done the course over 5 years ago. You will have to re-sit the full course or whichever units you wish to take. Whether it's the NRSWA Operative or the NRSWA Supervisor training we offer all unit combination at centres UK wide with course dates running weekly.
If you have lost your card but are unsure when it expired you can also phone SCOTVEC as they will be able to tell you when the card was issued and when it is due to expire.
If you are in the last 6 months of the date on the card or up to 3 months after the expiry date you can complete the NRSWA re assessment training course. We run these courses UK wide, if you phone our friendly training team then you can discuss your options.
If you have any questions or require any further information on any NRSWA Training Courses please do not hesitate to contact us.