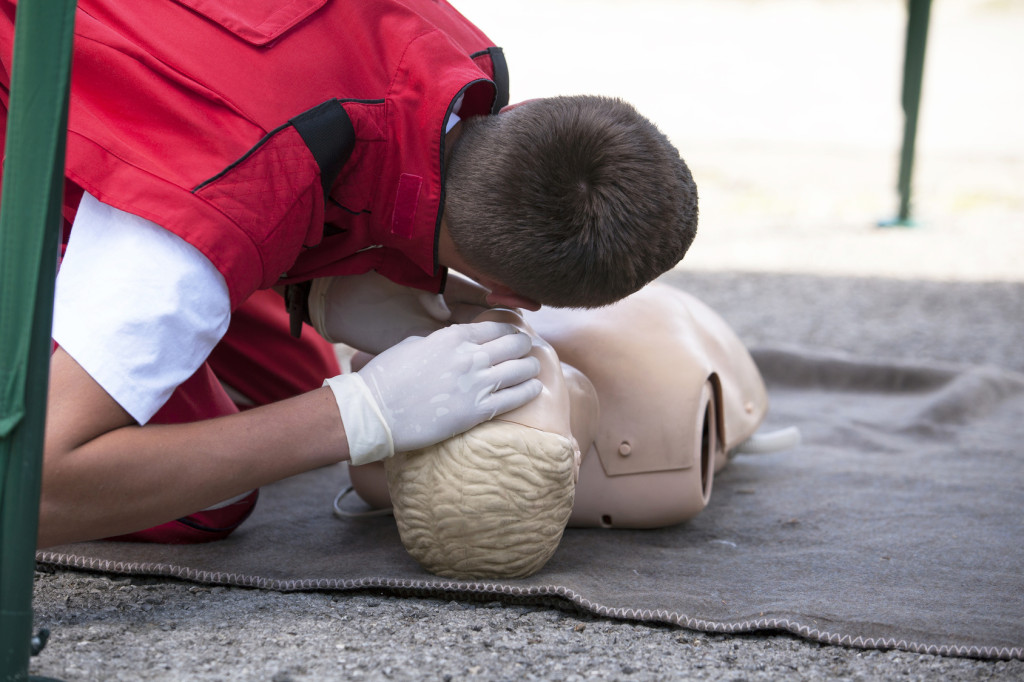 Our trainer Robin recently completed a First Aid Training course for a client in London. The client booked Robin for the day as they had a group of delegates for the 1 day Emergency First Aid course. Robin has a wealth of experience in front line first response, so a first aid course is never 'uninteresting' and will be filled with lots of first hand experience and stories of what he has done in those situations. Delegates all scored Robin 5* and they all said they would recommend him, some of their comments were;
'Rob was quality'
'Rob was extremely knowledgeable, made course interesting'
'Great course'
'First hand stories he was telling to explain what he was talking about made the course brilliant & a lot more interesting'
Is your companies First Aid Training coming up for renewal or do you need to get your workers trained? You can book out a trainer for the day, he will come to your site with everything to complete the course.
Would you know what to do in an emergency?
If you have any questions please do not hesitate to contact us.
PSS Training Team
0845 130 7411